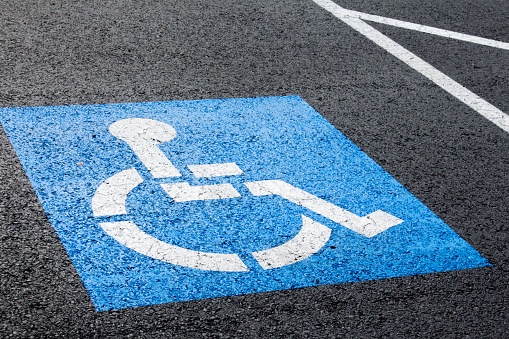 In 2014, the Census Bureau reported that mobility issues are the most common causes of disability in older Americans. When the last of the "Baby Boomers" ages out, a staggering 20 percent of our population will be over the age of sixty-five. This equates to, statistically, one in five patients.
Dental practices should manage (or exceed) the expectations of folks with disabilities. A Disability-friendly dental office show respect. Not only is a disability accessible office good for business, it is a legal requirement.
Building accessibility is imperative. Curbs, stairs, and steep inclines are sources of frustration to folks with limited mobility or who are wheelchair bound. Opening a door can be problematic for persons who have difficulties using hands or arms.
Say welcome to all patients:
Provide a fully accessible entry
Replace doorknobs with levers (or an automatic opener)
Make sure that exam tables are available that can accommodate patients' disabilities
Dental office restrooms are often small. At least one bathroom should meet Americans with Disabilities Act (ADA) guidelines and have a doorway wide enough to allow wheelchair access. Once inside, there needs to be sufficient room to maneuver, as well as grab bars and height appropriate toilets and sinks.
The ADA guidelines state that medical and dental practices must offer "full and equal access to their health care services and facilities." This means the patient must be able to get into the exam chair. Training office personnel in the proper way to transfer a patient is paramount to maximizing the patient's comfort while minimizing the possibility of injury to either patient or staff. One suggestion is to ask a local rehabilitation professional to provide in-service training.
The limitations associated with disabilities are varied and unique and patients handle their limitations differently, so be sure to educate your staff on how to accommodate any of your patients' needs.