Living in the 21st century, we are witnessing substantial advancements and progress in every facet of our lives. With the quick pace at which technology is advancing, the 21st century is poised to surpass our wildest expectations. Profound technological enhancements will be seen across all health sectors including diagnosis, therapeutics, disease prevention and many others. Just as in many aspects of medical science, there has been, and will further be, a high convergence of scientific revolutions with clinical dentistry.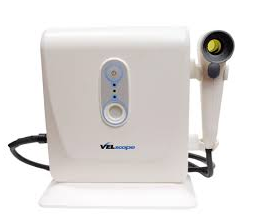 For instance, you go see your dentist because of a dental ailment. Instead of treating your old tooth, perhaps your dentist grows you a new tooth, completely replacing the old one. Or, medication advised by your dentist not only takes away your ailment but also modifies your genetic code so you no longer suffer from that ailment. Imagine dentists having the power to prevent tooth decay for babies even before they have any teeth.
Since dentistry is on the verge of jaw-dropping discoveries, you are certainly going to experience big changes in the near future—changes which you probably never previously imagined. Embracing advancement is going to help you bring your practice into the 21st century. Here are just a few recent technological developments in dentistry:
Mini-Implants
You no longer need to endure the long and painful healing process after an implant procedure. Mini- implants are the most up-to-date and convenient tools used for dentures. The procedure involves placing mini-implants across the gums making it possible for the denture to stay intact perfectly. This procedure is not only the most expedient, but also costs less than the conventional method of dental implantation. The patients can wear their replacement teeth immediately after the procedure.
Velscope for Oral Cancer Diagnosis
As a result of a case study conducted by the National Institutes of Health in 2009, it has been concluded that Velscope is the most efficient tool for detecting oral cancer to date. It has surpassed the effectiveness of all prior methods of detecting oral cancer. This unique hand-held electronic device works with the help of a special blue light. When this blue light is shined inside the mouth, it re-emits a pale green light confirming that a patient's oral tissue is healthy. If it re-emits a darker shade, it means the tissue is abnormal and needs further testing.
Intraoral Camera
This camera is attaining a great reputation. Made as a tool for educating patients, the intraoral camera has become one of the most popular and effective ways of diagnosing dental problems at early stages. This tiny camera is placed on a hand-held tool that is placed into a patient's mouth to capture images from even the thinnest areas inside the oral cavity. These images are displayed onto the computer screen that can also be watched by the patient along with the doctor. The intraoral camera also allows patients to observe the entire dental treatment procedure as it is happening. Also, some other diseases such as tiny cracks in teeth or fillings, gingivitis, oral cancer, broken fillings, and signs of decay not visible in X-rays can also be diagnosed effectively via intraoral camera.
Stay Current
Don't stay in the Stone Age with out-of-date technology. Do your research and explore the cutting edge developments going on in dentistry. By adopting innovative technologies, you can take your dental practice to the next level.
About Harry Lloyd:
Harry Lloyd is an e-marketing consultant, specializing in the US healthcare sector. Having worked with multiple private practices, Lloyd believes in promoting cultural values that make up an organization. Representing the family clinic of Dr. Gurz, Lloyd focuses on promoting advanced dentistry treatments the Diamond Bar dentist specializes in. The Dentist in Chino Hills also offers zero interest financing and senior citizen discount.