The minority community faces many challenges when it comes to dental health. Oral health in the U.S. has improved over the past half century. But, it's still a significant public health issue. And, it affects low income and minority populations in particular. When it coems to minority dental health, there are barriers to care.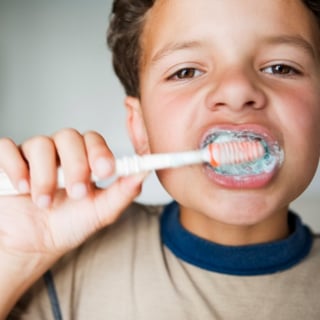 The Stats Don't Lie
Forty-two percent of African-American and 36 percent of Hispanic adults have untreated oral health disease. This is compared to 22 percent of whites.
Tooth decay for children ages two to eight is twice as high for Hispanic and African-American children, compared to white children.
A 2014 survey found that 37 percent of Native American children ages one to five had tooth decay.
Access to insurance plays a role. According to the U.S. Census Bureau, in 2013:

-- African-Americans made up 13.2 percent of the population. But, they accounted for 21 percent of Medicaid recipients.

-- Hispanics made up 17 percent of the population and 30 percent of Medicaid recipients.


However, most state Medicaid dental programs don't provide sufficient care. The average state Medicaid program allots less than two percent of its budget to dental services.
Importance of Health Literacy
Minority patients may also have challenges communicating with dental providers. In fact, up to 20 percent of Hispanics do not go to providers because of language barriers. Asians and Hispanics report difficulties with understanding written information. And, up to 40 percent of African-Americans struggle with reading.
This is why health literacy is so very important. An inability to understand or communicate about health care affects people's ability to:
Navigate the system. This can include filling out complicated forms and finding providers and services.
Give family history to providers, which is important for effective care.
Manage chronic conditions.
A good way to improve health literacy is to suggest patients bring a family member or friend to appointments. That person can take notes and ask questions. You should also make sure you have materials on hand that are written at a 5th grade reading level for patients that may need them. Everyone should have access to and understand dental health.