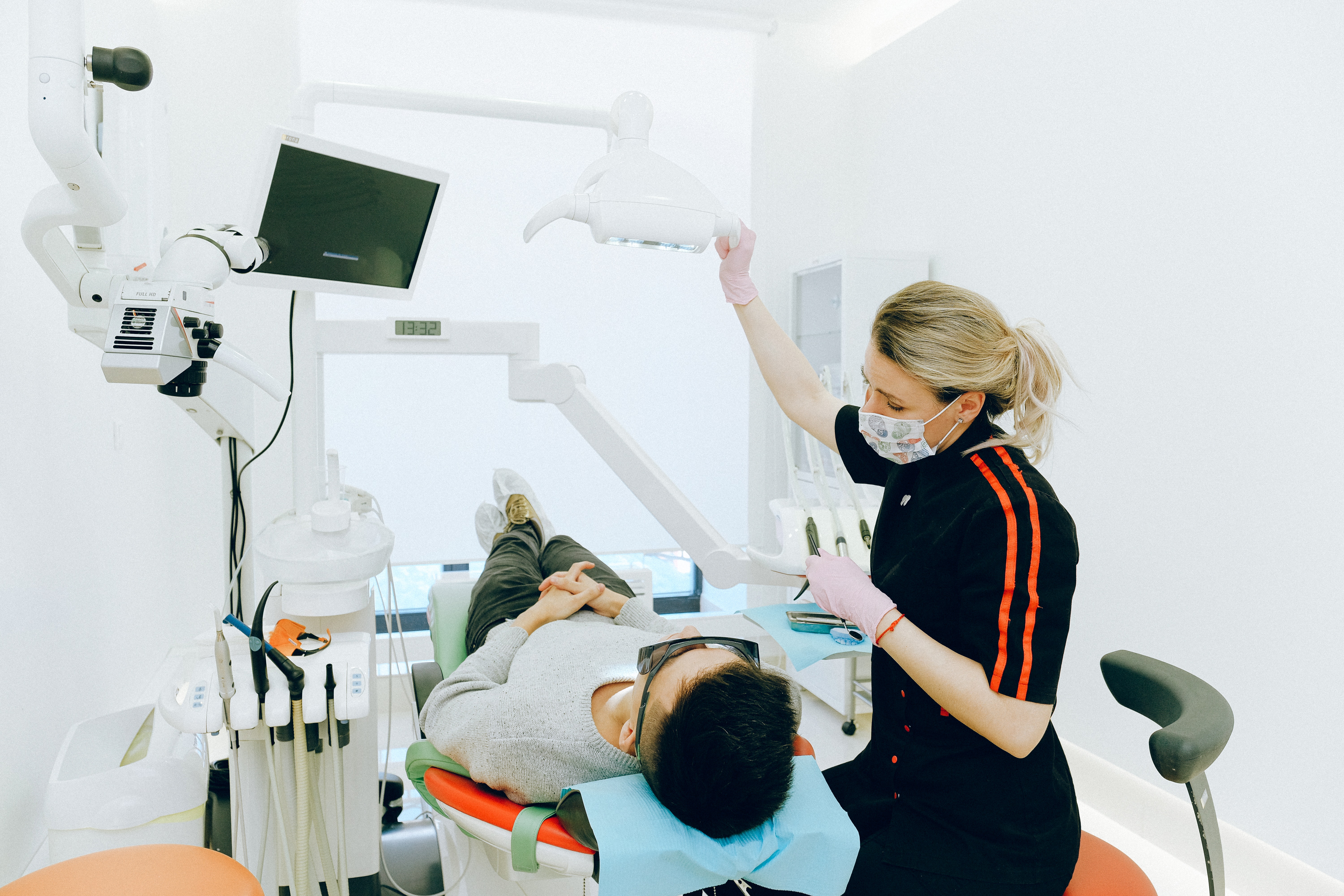 As a dentist, you're used to adapting to the needs of your patients and their expectations. But COVID-19 is bringing an extra set of challenges for you and your staff as you continue to meet your patients' needs effectively. As we adjust to this new reality, here are three challenges dental offices are facing during COVID-19 and some advice on how to approach them!
Accessibility
If your office is remaining open during this time, retaining your patients and staff might be your biggest challenge right now. Per the Centers for Disease Control and Prevention (CDC), dental providers should postpone elective procedures, surgeries and non-urgent dental visits, and prioritize urgent and emergency visits and procedures until further notice.
A way you can combat this is teledentistry. Teledentisty is when you meet with patients and provide their exams, consultations, diagnoses, and care at a distance using technology. Teledentistry meetings and technology come in many forms. Some include:
Video conferences between you and the patient to assess their well-being.
Transmitting recorded health information electronically from dentist to dentist for professional recommendations and advice on a patient while staying HIPAA compliant.
Remote patient monitoring that provides a new provider with information about the patient so they may know their symptoms and treat them when needed.
Finances
With a lot of small businesses saying they don't think they'll be able to survive this pandemic, it's important that your dental office doesn't become a part of that statistic. How? Here are a few ways you can keep your dental office afloat:
Make a Plan and Budget

It's important to stay on top of your bills, payroll, and day-to-day expenses. But try to cut costs where you can. Stop incoming supply orders, unplug any items you're not using and work with what you have. Only order essential items like personal protective equipment (PPE), as you don't want to put you or your staff at risk for emergency patients.

Establish a Work-From-Home (WFH) schedule

Now that your office can't work at full capacity, it's necessary to create a flexible WFH schedule for you and your staff. Make sure to always have someone available to work an emergency appointment but be understanding of their personal situations. A lot your staff have now gained more responsibility with families forced to stay at home.
Apply for Federal Relief

The government is looking to pass legislation for small businesses to cover expenses during this time. Those include low-interest federal disaster loans, an employer tax credit and federal income tax deferment. Read about The CARES Act for more details on how you qualify.
Convenience
User experience is a hot topic in the tech and business worlds, and it's more important to dental offices now more than ever. It's not enough to just provide outstanding care when your patients are in the chair – people want to go to a dentist they can trust and who makes their experiences easy both in and out of the office." Convenience can mean different things for dental offices, but "online" and "mobile" are a few of the key words. Here are the must-haves for bringing in and retaining patients:
An online (mobile-friendly) portal where patients can schedule appointments and ask questions
Mobile/Email appointment reminders
Mobile communications such as cleaning and annual exam reminders
Online or mobile payment options
As this is a trying time for everyone, it's important to remember that you're not alone and the challenges you face are being faced by many. Implementing one or even a few of these changes into your business model can help you with your practice in the future. At Solstice, we're offering teledentistry services to our patients. If you'd like to learn more information, please reach out to us at providerrelations@solsticebenefits.com