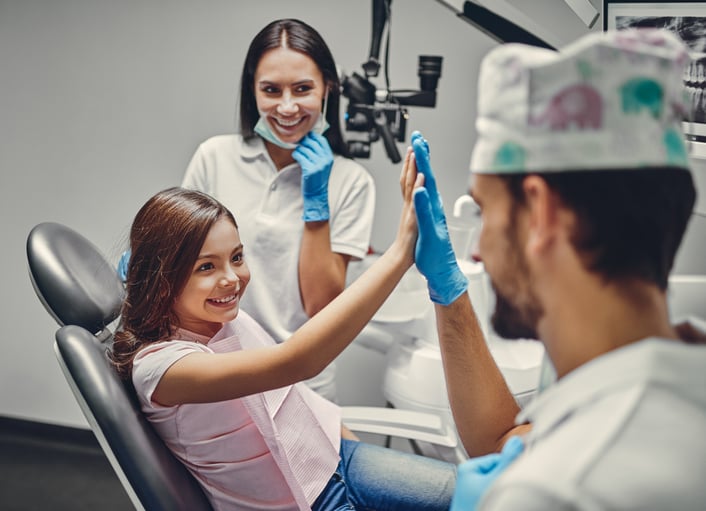 According to the ADA, more than 181 million American don't visit the dentist – this reality led the ADA to create the Action for Dental Health program in 2016. Marked progress has been made to combat the dental health crisis in America since, but there are still standout issues that create barriers between patients and the care they need – particularly patients in underserved populations. How dentists bridge the gap between their office and low income, senior, or disabled patients can be the deciding factor in communities getting adequate access to oral healthcare. Here are three ways dentists can make sure they are doing everything they can to reach the patients who need them most.
Start a Head Start Program
The Head Start program has been around for over 50 years. It was started by Lyndon B. Johnson in 1965 with the aims of improving the health, nutrition, and early childhood education to low-income children and families. The program still serves communities across the country today, and oral health is a key part of early childhood success. Reaching out to your local head start program to arrange for school visits or educational outreach can be a great way to improve the oral health of at-risk children in your community. If there isn't a local Head Start office in your area, consider reaching out to local schools for information on classroom visits or oral health screenings.
Accept Medicaid/Seek out Medicaid Patients
Medicaid is a challenge for a lot of dental offices. Some dentists think it is an ethical requirement to treat Medicaid patients, and others don't accept Medicaid at all. But more and more dentists are turning to Medicaid – with good reason. More than 5 million people have signed up for Medicaid during 2020 alone. That's a giant increase in patients struggling to afford their dental care, and it makes accepting Medicaid one of the best ways to get dental care to underserved populations and retain more patients.
Consider an ER Referral/Intercept Program
It's a common occurrence for people who don't have good access to dental care to try and go to the emergency room when they have a dental emergency. These visits often end with pain medicine, antibiotics, and a recommendation to see a dentist. But if you can work with your local hospital to give direct referrals and distribute educational materials during dental-related ER visits, patients will have a much higher chance of getting the care they need from a dentist. Reach out to your local ER or urgent care facility to discuss a dental intercept program. They might even be able to help patients schedule dental appointments during their visit – and it is a great way to network with physicians too.
Reaching and retaining patients from underserved populations is still a big challenge, even with these tips for outreach. How do you make sure patients keep coming for regular exams and cleanings – especially during COVID-19? Download our FREE COVID relief guide below to make sure all your patients stay on track!