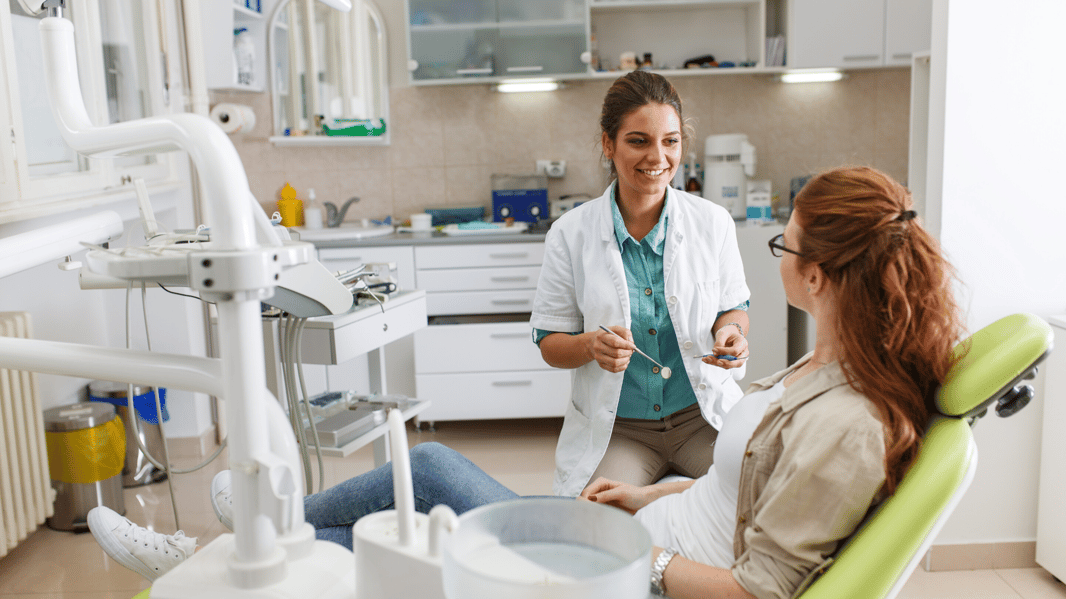 While gaining new patients is important to a provider's success, keeping patients coming back is just as crucial. According to the California Dental Association, the average dental office in America only retains 65% percent of its patients. If retention has been a problem for your dental office, here are some tips to keep your patients happy.
Appointments scheduling made easy. If you have a small working staff and taking appointments over the phone becomes difficult during a busy day, try offering online appointment booking through your website or an appointment booking software like Setmore. A software like this helps with scheduling appointments while you can focus on patient care.
New way to confirm appointments. Again, calling patients to confirm appointments can take a lot of time out of the day. Sending a confirmation text is an easy way to not only remind someone about their appointment, but also an opportunity to show your appreciation for their business. Try thanking them before asking them to confirm.
Have a professional website. It doesn't have to be fully graphic designed website, but having helpful information and a few images of yourself, staff or office can go a long way in helping new patients make that first call. There are easy-to-use website and mobile template services out there that provide some great, and relatively inexpensive, options, such as Squarespace. Also, make sure that essential information about your business is easily accessible such as: your phone number, address, and hours of operation, for your existing patients who probably don't have your number saved on their phone.
How's your waiting room? Try sitting in your waiting room for 30 minutes and see if it needs some improvements to make a patient's visit experience a little nicer. Maybe provide free Wi-Fi, which allows patients to multi-task and check their email or watch a video while waiting.
Accommodate your patients' schedules and rethink your office hours. It may be difficult for patients to come into your practice during normal working hours. Many practices offer evening appointments one day a week or Saturday appointments from morning to noon. This will make scheduling an appointment much easier for some of your patients because they won't have to worry about taking time off from work.
Focus on patient interaction. Communicate what you're doing and why. It often relieves a lot of stress when you explain everything that you're doing. No matter how obvious it may seem to you, your patient may have some questions. Take the chance to educate your patients on best dental practices, we offer further advice on this in our Take It Up a Notch:: Educating Dental Patients on Dentistry Topics
It's the little things. Look for small ways that can make a big impact to your patient's overall experience. Small things such as offering a bottle of water when they arrive for their appointment, providing them a pillow to lay their head on during their procedure, or giving them sunglasses to wear during a dental exam so that the exam light doesn't shine in their eyes go a long way to differentiate your office from your competition.
Offer a day of free services such as teeth cleaning. Offering a day of free services can reactivate patients, and their families who are overdue for an appointment. Sometimes people are afraid to come in for an appointment because it has been so long since they've been in. Offering free services will give you a chance to help your patients understand their options for a follow up visit. This is also an opportunity to not only retain existing patients but to gain new ones.
Show patients you care. One of the most common complaints about modern medical care is being treated like a number. People often complain about doctors and dentists rushing through exams, diagnosing, and recommended treatments without listening to patients' concerns. Improve your patients' experience, answer their questions and give them your undivided attention.
Follow up after treatment. A simple phone call to ask how a patient is feeling the day after a major procedure can go a long way toward earning the person's loyalty. If the person is not happy, you can correct the problem before you lose a patient and gain a bad review. Here are 3 Reasons to Contact Patients before and after appointments.
Ultimately, what patients experience when they visit your practice determines whether they schedule an appointment to see you again. A diligent focus on the details of the customer experience creates a foundation of success. In fact, according to DentistryIQ, it costs seven times less to retain a patient than attract a new one. Increasing your patient retention rate can improve your bottom line more than you would think. The tips from this guide point you down the right path, but you must experiment and make small changes to see what approach works the best for each situation. Download the checklist below to test to see where your patients standards land.