Have you designed your dental office waiting room to meet the standards of your patients? Contrary to popular belief, a waiting room that's active tests the longevity of your office and how the office meets the demands of diverse patients. Booking appointments doesn't necessarily show how successful your office is during opening hours. The fact that patients keep their appointments truly illustrates how responsive you are to their needs. There are many tricks and tips to keep your waiting room moving. These tips are practical and produce long-term results that direct your revenue.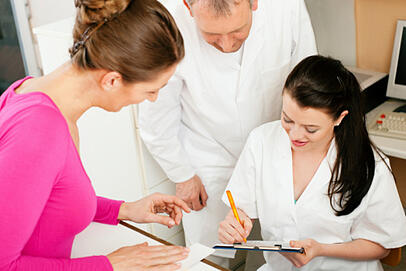 Parking Space Proximity
As a dentist, it is vital to understand the emotional welfare of your patients. Many patients suffer from anxiety, dental phobia, fear of the dentist, and feelings of stress that determine their day. Driving is a stressful factor of life for some of your patients. Parking in a spot that's located near your office can also be an anxious situation. Ensuring your patients can park in an efficient spot and make their appointment on time will help your waiting room move smoothly and quickly. Moreover, handicapped accessible parking spots and doorways are a must.
Easy to Follow Directions for Your Patients
Getting to your office is only half the battle. Patients need distinct directions within the building and in the exam room. Signs that give patients clear directions to different rooms and floors instill a sense of security. Patients are given the confidence to be knowledgeable in their surroundings. This reduces stress on patients, staff, and providers.
Optimize Your Reception Area
Most people don't realize just how much the reception area matters when patients are seeking care. You want your reception area to be comforting, stimulating, and spacious. Crutches, wheelchairs, and other assistive equipment should be able to breeze through the room without complications. Reception areas that are disorganized and with poor lighting won't translate well with your patients and may even induce additional stress. Placing tasteful art and an interior color design with neutral tones should create a comfortable environment for your patients.
Clear Office Policies
Office policies are a major factor that determines how the waiting room functions. Establish objective office policies in a binder or have one laminated on a wall to let patients know how your office works. Always remind patients of your office policies to clear any confusion.
Create a welcoming environment that imbues healing. This places patients in a position where they trust you as a dentist for their medical needs. A dental office that respects new and established patients will see better results.