If a dentist is the head of a dental office, then the dental hygienist is the face. Of all the employees in your office, your hygienist spends more time with your patients than anyone, including yourself. A good hygienist can attract, retain and multiply your patients. A bad one can wreck your practice. This is why choosing the right hygienist is crucial.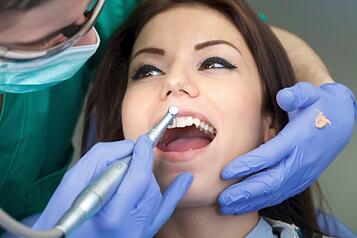 Here are five qualities dentists should look for in a dental hygienist:
1. Proper education. The American Dental Association states that qualified applicants should have graduated from a community or technical college, dental school, or university and have passed the national and state or regional licensure examinations. He/she should be licensed to administer infiltration anesthesia, nitrous oxide anesthesia, and place sealants. He/she should have passed an approved radiology course.
2. Work experience. Even if a hygienist is newly licensed, his/her resume should include dental-related work experience. Many dental hygiene programs require internships in dental clinics, private offices and group practices. Often students will put themselves through school by working as dental assistants, lab techs or front office personnel. Hygienists who have already worked in a dental office are usually reasonably certain that dental hygiene is the career for them. They are more likely to stay with your office long term.
3. Good references. Check with previous employers, patients and college professors. Ask open-ended questions that invite essay answers.
4. Good hands. Otherwise known as skill, a good hygienist should not only be able to scale, root plane, polish, and administer appropriate medications and sealants, he/she should also be able to perform these skills gently. When asked why patients prefer one hygienist over another, many will say, "Because she is gentle."
5. A pleasant, caring personality. Perhaps even more important to patients than skill or education is a dental hygienist with a pleasant, caring personality. Top-notch dental hygienists will genuinely care about their patients. They will recognize that holistic health care involves more than just providing dental services. It means caring for the mind, body and spirit of a patient.
As you interview candidates, look for well-educated, experienced individuals with excellent references. They should be able to perform their work skillfully, gently and compassionately. A dental hygienist with these five qualities is a rare and valuable individual, and the dentist who finds one is fortunate!