Have you ever thought about how your front desk staff can destroy your business? They are the first point of contact for all clients. If this experience is negative, you risk losing both new and existing patients. A good front desk team should be trained on how to manage a wide variety of administrative tasks, but must also understand they are the customer service representative for your dental practice.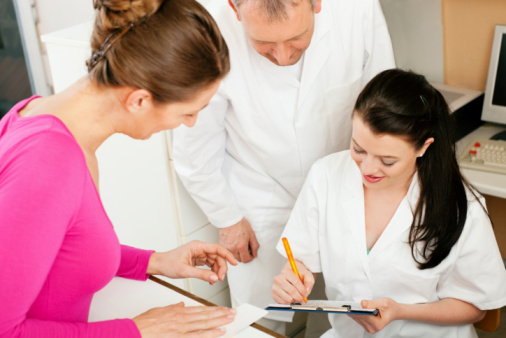 If you are worried your front desk staff might be destroying your business, here are four questions to ask yourself. If you can honestly answer yes to the four questions below, you most likely have a good team. If you are not sure of your answers or if any of your answers is no, there may be room for improvement.
Is your front desk staff well trained?
Prepare your front desk staff for any and all situations they might encounter. Make sure they know the ins and outs of your dental office before you make them the face of your business. An efficient way to do this is by creating a handbook that has every scenario your front desk staff may run into and how to respond. The format doesn't matter (it can be a document, a website or wiki, or even a 3-ring binder), but it needs to an accessible, living document that is updated when new scenarios pop-up or protocol changes.
Does your front desk staff have strong interpersonal skills?
Strong interpersonal skills does not only mean verbal communication; it also includes non-verbal communication, listening, manners and problem solving. These are all skills that can be refined and improved upon. Make your front desk staff aware of the importance of these skills and give them concrete examples on how and where these interpersonal skills can be used with your patients.
Does your front desk staff exhibit patience?
Your front desk staff is going to run into cranky people because some people are just cranky. Coach your front desk staff on the importance of giving clients a chance to express their thoughts, feelings or requests, even if they might be unreasonable. Clients often just want to be treated as individuals and know someone cares. Bottom line: they should never be rude to anyone coming through the door or calling on the phone!
Is your practice a great place to work?
No amount of training will help your front desk personnel if they are not happy in their work place. Make sure you are creating a positive, supportive place to work. Reward them, praise them, compliment them and encourage them regularly. You would be shocked how far a surprise cup of morning coffee, a sincere compliment or a $20 gift card can go.