Stay current by visiting these sites on a regular basis for noteworthy information!
In today's world of endless information, it is helpful to know good sources for some of the top dental websites to stay current for the latest in the dental industry. While the Internet is jam-packed with info (which is why it is referred to as the "Information Highway"), often dental professionals aren't sure where to start looking and don't have the time to sift through multiple websites. Many of the websites exist solely to promote their own products, but there is a lot of useful information out there.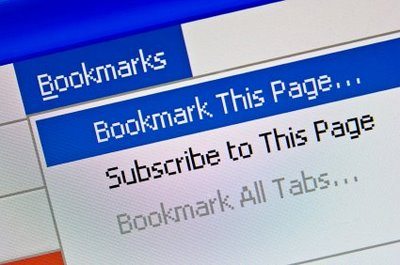 One good place to start is with the ADA, the

A

merican Dental Association's

website. They offer the latest industry news, links to various ADA Sites including resources for continuing education, resources for in industry dentsist and new dentists, the Center for Evidence-Based Dentistry, ADA Business resources, and Professional Product Reviews, and a link to their podcast 'Tooth Talk'. They additionally offer health insurance resources for members and tips for dentists who struggle with work-life balance.
One of the best dental sites for the latest in the industry is found at the Mouth Healthy website, sponsored by the ADA. Here you can find recent dental news, and locate great information about dental health at various stages, from babies through senior citizens. This website is an excellent tool for finding helpful information for patients, where they can learn more about dental health and obtain other valuable information.

The FDA

website has a special section called

MedWatch

where you can find current information regarding the medical products that you may dispense or prescribe. They have a link to sign up for their E-list, allowing you to have safety alerts delivered to your inbox regularly. This is an excellent resource for not only staying on top of the latest, but also researching information regarding medical product!
The Kerr Dental website provides an online dental news and alert publication you can receive by

email

dedicated to helping your grow your practice by providing the latest dental news and "dental alerts, product announcements, CE courses, and special offers." You can read case studies and informative articles as well as get answers to your questions.

The

Dentistry Subreddit offers various resources and

covers topics of a diverse range. Reddit is one of the most popular websites on the internet and its 'subreddits' are used to cover specific topics. Speak to your fellow providers about the industry or search for a specific thread that could help you find the answer to a question you've been pondering.

Many great resources are available at The Dental Geek, it offers

a place where you can read about and communicate openly on unique, insightful, and sometimes controversial topics in the field of dentistry. Access their archives of past blog posts or subscribe to their email list to get news of their new blog posts. Or sign up to become a "Guest Geek" or guest speaker to share your knowledge with the community.

DentalPost

is a great resource for finding team members, or locating a practice that is searching for new team members. This website is geared toward connecting dental professionals to create excellent teams.
Lastly, we had to include our own site where you are getting this information from in the first place! If you haven't had a chance to navigate through our site, we have multiple blogs, tailored to unique markets – members, brokers and providers such as yourself. Take the time to click around and explore. We have tons of free information and tools for you to take advantage of which we know will help improve your practice!