April marks Child Abuse Awareness Month. As professionals who typically have frequent contact with children, dentists are obligated to document and report suspected cases of abuse in all states. They are not obligated to prove abuse or neglect, but just to report what is suspected. Dental hygienists may be similarly obligated, depending on the state in which they work.
Pediatric dental care providers and hygienists can play key roles in identifying victims of child abuse, and it's important to know the signs and what to do when you see them. Although it's not a comfortable topic, dental professionals can help save lives and protect children.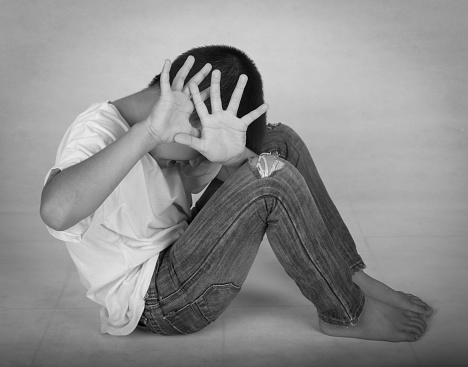 Signs of physical abuse
Abuse can come in many forms, but the most obvious that dentists and hygienists would likely see is physical. Children often get injured, and bruises can appear on parts of their bodies (e.g. legs from falling). But physical injuries may point to abuse when:
You aren't able to see how they could have been caused by an accident. Injuries that may be suspicious include:
-- Injuries that have a pattern, such as a straight line or a circle.
-- Injuries to areas of the body that usually are protected, such as the inside of the legs and arms.
-- Injuries to the face and jaw.
The explanation for the injury changes. Or it's not a believable explanation. Additionally, if the child seems wary, nervous or frightened to answer how the injury happened—or the parent won't allow the child to answer—that's a red flag.
There are signs that the child has been hurt before. For dentists and hygienists, it may be that you've treated a certain child many times for broken teeth or even jaw issues—and the reason given for the injuries are excuses like the child is clumsy or fell down the stairs or fell off his/her bike.
The parent isn't requesting that the child receive medical care for his/her injury. Or, the parent becomes agitated or defensive if you ask about the injuries (this isn't a recommended thing to do, however).
Signs of child neglect and emotional abuse
Child neglect means parents are not providing a child with his/her basic needs. A child's general appearance and behavior patterns can provide signs of neglect. Children who are emotionally abused and neglected may:
Seem detached and not care much about what is going on
Not react normally to pain (typical treatments that you know most children react to)
Avoid a particular parent or caregiver, or seem sheepish or scared of that person
Act more fearful, angry or sad than other kids you treat
Be very underweight or overweight
Be dirty or have poor personal hygiene
Not have the right clothes for the weather or very soiled and torn clothes
Where to report
If you or your hygienist believe a child patient is being abused or neglected, you'll need to know what to do. It's probably a good idea not to confront the parent or caregiver, which can escalate abuse, putting the child in greater danger. Contact your local child protective services office or law enforcement agency so professionals can assess the situation.
Many states have a toll-free number to call to report suspected child abuse or neglect. To find out where to call, consult the Information Gateway publication, State Child Abuse Reporting Numbers.