Domestic violence exists everywhere. It is a crime that transcends boundary lines and economic status. One in four women and one in seven men will be abused in her/his lifetime. Victims live in a whirlwind cycle of physical, emotional and verbal abuse that leaves them feeling helpless and afraid to seek out assistance. Identifying the signs of domestic violence saves lives. Dental providers are in a unique position to play a pivotal role in stopping the vicious cycle of domestic abuse. Can you and your dental staff spot the signs of domestic violence?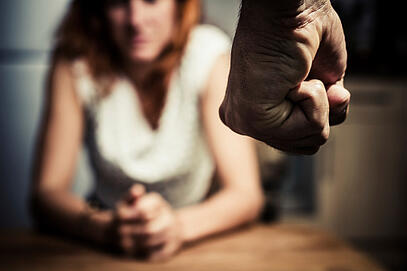 The majority of domestic violence injuries are to the head, neck and mouth. As a dental professional, you routinely assess these critical areas, which puts you in the critical position of identifying injuries caused by an abuser.
The following are injuries are consistent with domestic violence:
Intraoral bruises occur when soft tissue is pressed against teeth and bones caused by repeated hits or slaps to the face
Patterned bruises on the neck including thumb bruises and ligature marks from attempted strangulation
Petechiae bruising in the mouth or neck from attempted strangulation
Soft and hard palate bruises or scratches can indicate forced sexual acts
Fractures or signs of healing fractures to the mandible, maxilla or nose
Abscessed teeth or traumatic tooth injuries from blows to the face
Bite marks
Hair loss
Black eyes or ear bruises
With proper training dental professionals are better equipped to recognize the difference between accidents and intentional injuries. Furthermore, at least 45 states have laws that mandate reporting injuries caused by weapons and crimes, including domestic violence. Laws vary by state, but many times dentists, registered dental hygienists and registered dental assistants are required to report suspicions of abuse in children, elders and dependent adults.
To learn more about spotting the signs of domestic violence and the laws concerning mandated reporting, consider attending the 7th Biennial National Conference on Health and Domestic Violence, March 19-21 in Washington, D.C. FUTURES, in partnership with the U.S. Department of Health and Human Services, will highlight the latest research and practices to advance the health care system's response to domestic and sexual violence.