With alternative approaches to everyday medicine becoming more popular, you may consider adding some holistic touches to your practice. Before you modify your way of doing business, you should consider some important points.
Holism in general is the idea of caring for the body as whole. In terms of dental practice, a holistic approach involves looking into nutrition and wellness in general when considering options for oral care.
Holistic dentists typically focus on preventive care, as well as non-invasive alternatives to surgical procedures and extractions. They choose to avoid the stereotype of the drill-and-fill dentist and instead look for natural approaches.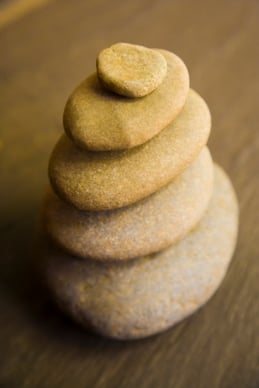 What do holistic dentists do differently?
Truthfully, the day-to-day differences are slight. Both traditional and holistic approaches include preventive care, fillings and surgical repair if necessary. The main aspect of holistic dentistry is avoidance of possibly harmful chemicals.
Holistic dentists do not use amalgam, mercury or silver fillings. Despite the American Dental Association's stance on the safety of these fillings, the holistic approach is to do away with them completely. Often, holistic dentists specialize in safely removing these existing fillings, and choose instead to replace them with glass composite resin.
Another holistic topic is the use of fluoride. Because of its toxicity in large doses, holistic dentists maintain that it should be avoided, despite its recommendation by the American Dental Association. They recommend fluoride-free toothpaste and other alternative products.
Holistic dentists also often use digital X-Ray equipment, which cuts down on radiation exposure to both patient and doctor alike. As a whole, holistic practices focus on overall health as it affects oral care, and oral care as it affects the entire body.
What benefits are there to holistic dentistry?
Holistic dentistry is a patient-centered approach. Not only is the patient guaranteed a healthy smile, but he or she comes out of a holistic appointment with knowledge about his or her overall health, and how the two relate.
Cutting down on the use of toxic metals provides peace of mind for dentist and patient alike, and limits occupational hazards of radiation and air toxicity.
Patients who are already interested in a holistic lifestyle may also take comfort in their dentist practicing techniques and using technology that will keep them safe and healthy for years to come.
If a holistic approach sounds desirable for your practice, you should adopt it into your existing dental practice. The fact is that even holistic dentists do things a bit differently between them. You should incorporate aspects that you agree with while maintaining the integrity of how you perform dentistry. Make sure you thoroughly research any changes you wish to implement, and above all, your patient's health and happiness should matter the most.
Holistic dentistry: What is it?