It may sound obvious: get involved in the community, increase your practice's market exposure and your business will grow. There is, of course, more to it than that, but if you get community involvement right, you really will advance your practice. Here are some ways you can take your dental practice to the next level through community involvement.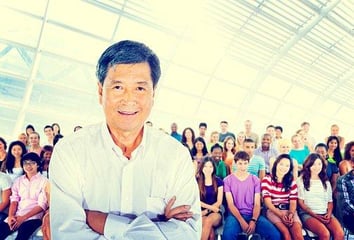 Choose Your Marketplace
Do you want new patients from a certain geographic area—a certain age range, people who enjoy a certain lifestyle, the under-privileged, families? Choose your market and get involved in the things those market segments get involved in. When you, your team and your business become engaged, you will be seen as part of the community—and that is your first step. This is not a one-time thing; it must be part of a regular process where your involvement becomes the norm.
Decide How You Will Be Involved
When you are clear about your market, and you know what they do and like, you can choose how to get involved. Unless it is obvious, have some team brainstorming sessions so you come up with, for example, six ideas that will take you through the next six months.
Here are a few:
Give talks in schools about dental care and good health (children and parents)
Rent stalls at county fairs (families, whole communities)
Assist with heart-health or other wellness events (families)
Sponsor wellness walks, runs, stay-fit days (families, teenagers, sports enthusiasts)
Hold "Smile Days" in your practice's office and provide entertainment (children, families)
Sponsor little league sporting events, championships, a local team (youth, families)
Do one a month, and choose community events where you reinforce your presence.
Build Trust
People seek services from people they know and like. You encourage them to come in to your dental office by going to them and becoming part of their community. Provide interest and value consistently. You will become a familiar face they know and trust. When that happens they will come to you—and bring family members, friends, coaches, team mates, and others with them.