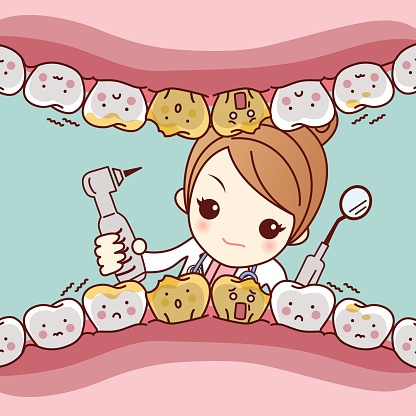 The number is staggering, but nearly all American adults—about 91 percent between ages 20 and 64—have some level of tooth decay. And over a fourth of those cases go untreated. Somewhere between nine and 15 percent of adults avoid the dentist out of fear, perhaps of situations like having their teeth drilled.
A seven-year University of Sydney study published in 2015 claims that, in some cases, drilling is not necessary, and that preventive measures can reduce the need for fillings by 30 to 50 percent.
The study argues that when there isn't an actual cavity in the tooth, such preventive treatment can stop and even reverse early decay. The research team calls this approach the Caries Management System or CMS:
Applying a fluoride varnish at early decay sites;
Instructing the patient to maintain regular and careful brushing;
Restriction on snacks and drinks that contain added sugar; and
Monitoring the tooth's condition.
The CMS approach might work best with your highly motivated patients who make regular visits and exhibit signs of good hygiene practices. This will also allow for some time to work with your patients on some best practices if they need some extra assistance in their dental hygiene techniques. Be sure to remind them thatno-drill dentistry can only succeed with their help. Without regular maintenance, this process cannot be successful.
Fluoride: Not just for children
In line with the study's finding on beneficial preventive measures, fluoride varnish is not just standard for children, but is also used for prevention in adults at high risk for caries, including elderly patients or any adult prone to cavities. While drilling is effective at removing decay, fluoride works in treating bacteria causing the decay. The fluoride varnish assists the saliva in getting rid of any bacteria or food that's in the mouth. This can be used as part of the personalized treatment plan that you put together for your patients as another tool to reduce caries and eliminate the need for drilling and filling and the potential for falling back into the same routines that caused the caries.