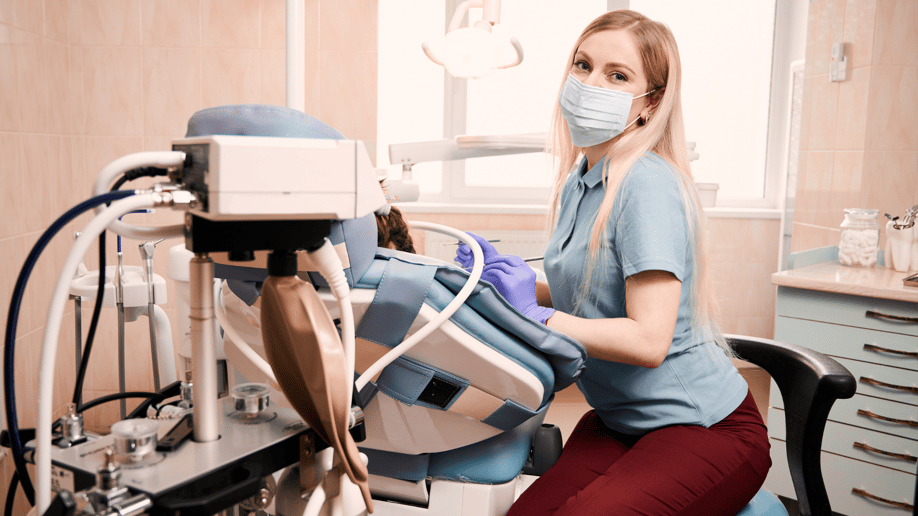 To say that obesity is a serious issue that's impacting children across this nation is an understatement. According to the Centers for Disease Control and Prevention (CDC), over the past 30 years, the incidence of childhood obesity among kids ages 6 to 11 years old has doubled; it has quadrupled in teens ages 12 to 19. In fact, per the CDC, one in six children and adolescents in the United States are obese.
Kids and teens with obesity may struggle more with depression, low self-esteem and face other social challenges, per the CDC. To make matters worse, this condition is also associated with higher risks of cardiovascular disease, diabetes and certain types of cancers.
For years, you, as a dentist, have been educating your patients about the correlation between oral diseases and their dental health. But what if you could become a part of the solution by identifying at an early age, the children at a higher risk for these conditions?
Most people assume that anything that has to do with identifying children at risk for obesity should simply be handled by a pediatrician but this thinking is shifting. As a matter of fact, the American Dental Association is making a case for screening kids for obesity at the dental office and there are several reasons why.
Dentists See Kids Regularly
Ironically, school aged children are at the stage of development where they are most vulnerable to obesity, yet they are less likely to visit a pediatrician. The reality is that Americans see a dentist more often than they see a primary care doctor. Because dentists see children between the ages of 6 and 12 twice a year, this gives them the opportunity to track changes in weight and Body Mass Index (BMI) and to determine if a child is at risk of becoming obese. This places pediatric dentists in an ideal position to alert and educate parents or guardians and the child or teen, about the risk of this disease and refer them to a physician.
Dentists Naturally Talk About Nutrition
As a dentist, you often talk with your patients about what they eat and how their food choices affect their oral health. It is not uncommon for pediatric dentists, for example, to talk to their young patients about sugar consumption, acidic foods and healthy choices in relation to keeping their teeth and gums healthy. This creates a relevant transition into talking about nutrition in general, including calorie consumption and weight.
Introducing BMI Screening to Your Practice Can be a Simple Addition
Pediatric dentists perform several standard procedures on patients; adding a BMI screening could be a simple addition to a regular visit. Dental professionals can calculate each patient's BMI, as well as make notes about risk factors for them becoming severely overweight. Using this tool, pediatric dentists play an important role in identifying young patients at risk for obesity in the dental office. Some risks include being in a lower socioeconomic group and having parents who are obese.
Just as it takes a village to raise a child, it takes a community of health professionals, partnering with parents and guardians, to ensure their overall health. You play a unique role in this community. The frequent access you have to your patients and their parents, as well as the relationship you are able to build with them, puts you in a position to identify teens and kids at risk for obesity from early. This way, you can engage parents on the topic, and with their approval, provide the guidance and referral necessary to decrease the occurrence of this condition and its harmful effects.
Related Readings
Correlation Between Dental Health and the Immune System
Take it Up a Notch: Educating Dental Patients on Dentistry Topics
Pediatric Dentists: The Art of Patience and Care
Telling Patients They Need an Oral Cancer Screening Requires Finesse