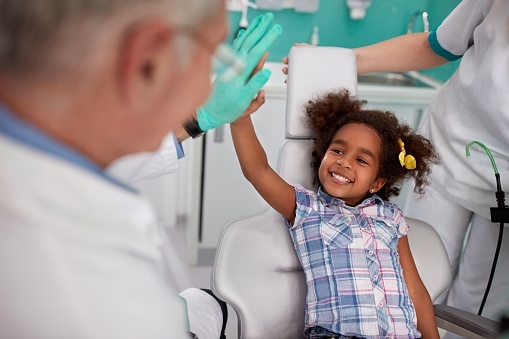 As a pediatric dentist you are entering a field that is very rewarding. You also have the responsibility of introducing children to the experience of going to the dentist. If you provide a positive experience, children will not be nervous about going to the dentist as they go into adulthood. This means they will be more likely to continue to seek dental care as adults. Consider the following tips for pediatric dentists in the art of patience and care.
Explain Everything
To help ease any anxiety explain everything. Start with the chair and show children how it works. Explain that it will allow you to see their teeth better. Let them know you will explain everything you are going to do before you do it. Consider demonstrating how the toothbrush works. It can be helpful if you let them feel it on their hand before you put it in their mouth. The same is true with other tools you will be using. Sometimes the noise of the equipment is intimidating; seeing or feeling that it doesn't hurt can ease anxiety. Keeping children calm will make them more receptive patients. If they know you won't do anything to them without warning them first, they will be more likely to follow directions. Spending a few minutes explaining will help make the appointment run smoothly.
Make their visit fun.
Attempt to make the experience fun! Ask children to help by letting them operate a tool or two. Again, this will keep them calm. It will also take their mind off of their worries. Scary looking tools will be much less intimidating if a child can operate it.
Have a treasure box to provide a child a reward for good behavior. Many children look forward to selecting a prize out of the box at the end of the appointment. The treasure box can also serve as encouragement for the child to behave well during the appointment. In addition, many pediatric dentists provide children new toothbrushes at the end of their visit. This ensures the child has a new toothbrush to replace the existing one at home.
Work with Parents
Every child is different. Some have higher anxiety and others aren't bothered by a new experience. Look to the parents for guidance. If you will be performing an unpleasant procedure on a child, communicate with the parents first. Find out if this particular child benefits from knowing about any upcoming pain in advance or if he or she will become scared with prior knowledge. Parents know their child best and can provide you assistance in the best approach for the particular child.
Keeping the above tips in mind will help ensure your patients have a pleasant dental experience under your care. You will be preparing them for a life of positive dental experiences.