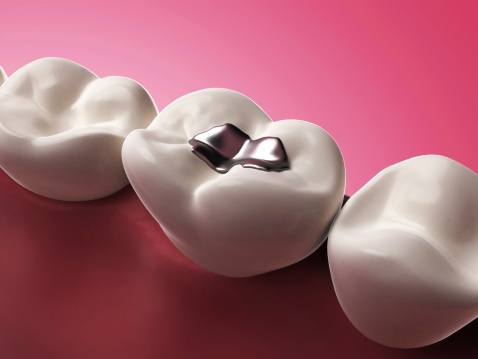 Does your dental office still use amalgam fillings? There's a new federal rule governing amalgam disposal that went into effect on July 14, 2017, with an expected compliance date of July 14, 2020. Is your dental office in compliance?
The Environmental Protection Agency (EPA) has a goal of reducing mercury discharge in municipal sewage treatment plants, otherwise called publicly owned treatment works (POTW). To accomplish this goal, dental offices must:
Use an amalgam separator.
Not flush waste amalgam down a drain.
Not use bleach or cleaners that contain chlorine to clean vacuum lines or chairside traps, as this solution may dissolve solid mercury.
Here are some exemptions to the new rule:
Dentists who remove amalgam due to an emergency are exempt.
Dentists who specialize in orthodontics, periodontics, prosthodontics, oral pathology, oral and maxillofacial surgery and radiology are exempt.
Offices that already have amalgam separators are exempt from the current regulation for 10 years.
Mobile dental units are exempt.
Chances are, you have already implemented best practices pertaining to the disposal of amalgam in your office. However, it can't hurt to use this recent rule as the opportunity to do a check-up and make sure you are compliant. Here are a few tips:
Review the New EPA Amalgam Separator Rule in detail
Share the new standards in your dental office staff meetings
Review amalgam disposal processes with every member of your staff
If you don't already have an amalgam separator, be sure to get one. If you already have one, ensure it's working correctly
While only one percent of the mercury released into the environment comes from dental offices, the ADA has established best practices on how to properly dispose of amalgam. However, following those rules is no longer just good practice; it's now the law. So, stay informed and protect your business by staying compliant.