Social media for your dental practice is essential. Whether for marketing or sharing information, social media can provide an affordable way to reach your target audience. There are various types of social media platforms in which your dental practice can engage in order to maintain patient relationships and attract new business.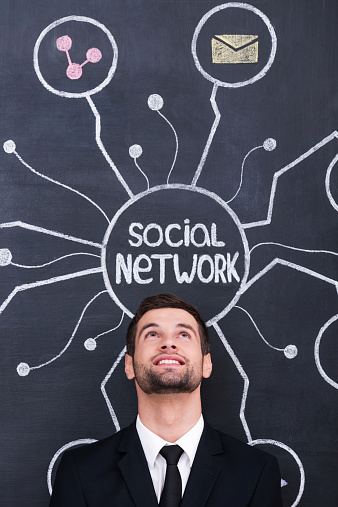 Facebook
With over 700 million users in the United States alone, Facebook is the biggest go-to when it comes to social media. The platform is easy to use and allows you to connect with a wide demographic. An essential tool for your practice is a business page. The page allows you to give basic information about your practice without breaking the bank. You can share updates about specials you might be running, highlight services you provide and educate the public about important dental issues. By inviting users to become fans of your page, you can connect to current patients and they can in turn invite their friends to like your page. Facebook is a great way to connect on a regular basis.
Twitter
Twitter is an important social media tool, especially for a younger demographic. It is important to note that communicating on Twitter tends to be more about having an ongoing conversation in real-time and responding to trending events than with Facebook. You get followers by sharing information and news that engage your audience through a number of different strategies. For example, hashtags (words beginning with #) allow you to communicate keywords that are searchable. Using popular hashtags allows your tweets to be visible to more people. One of the advantages of Twitter is that you can answer questions and engage with your patients in a casual and entertaining way.
Instagram
Instagram is an even newer form of social media. The platform mainly consists of photos with short descriptions and also using hashtags. Here you have to use a certain amount of creativity to come up with engaging images. Whether showing a dental procedure, products, or your staff, you can show, not just tell, what your practice is like to patients. Or, you can just provide inspirational and fun images that you want others to see. Like with Twitter, you can reach a younger demographic, establishing a life-long commitment to dental health.
Another good one is LinkedIn. You can use it to network with your peers, partner with new people, search people to hire should you need to do so and become visibly active in professional communities.
Using social media doesn't have to be difficult. With many options to creatively market yourself as a dentist, engaging your current and potential patients is fun and lucrative.