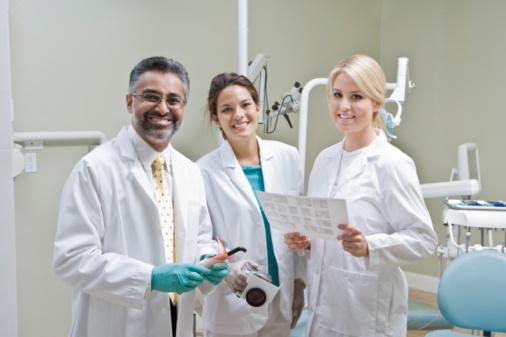 Opening your own dental practice is one of the hardest things you've ever done. Whether you took over an existing practice or you started from scratch, taking this leap took determination, grit, faith and a tenacity to succeed. And it requires that, because opening and maintaining a successful business is downright hard. Per the SBA Office of Advocacy, only 50 percent of businesses that are opened survive beyond five years. And after 10 years, the survival rate drops to one-third. But chances are, you already knew this before you started, and the fact that you opened your practice anyway is likely proof that you have what it takes to succeed.
So, what does it take to succeed? Well, you already have the knowledge gained from years of study, your experience from working in various dental practices and an entrepreneurial spirit. However, the way to beat the odds and have a thriving dental practice that stands the test of time is patients. That's where joining a dental insurance network comes in. Three advantages of becoming a contracted dental provider are: patient base growth, steady income source and free marketing.
Advantage #1: Patient Base Growth
It's going to be great once you become an established office with name recognition and a solid patient base, which you got through your hard work and through satisfied patients referring others to you. But what happens in between now and then? You still have bills to pay and you need patients to do it. Joining a dental network gives you access to hundreds, even thousands of patients who are encouraged to visit contracted dental providers. And members want to visit network dentists or specialists because they save money when they do so. Plus, future growth is highly likely with new members purchasing dental insurance every year.
Advantage #2: A Steady Income Source
What a beautiful phrase in the ears of any small business owner. A steady income. Your fixed costs for maintaining an office are as sure as taxes. You also have a staff that expects to be paid in a timely manner. So, a steady income is imperative to your practice's survival. Joining a network can provide that. Patients with various types of dental plans, all with varying compensation models, will be visiting your office. For example, some patients will have a traditional DHMO plan or a unique, hybrid DHMO plan. The latter is unique in that it has an open access network, which allows patients to see any network dentist instead of being assigned to only one; it also compensates providers on a fee for service basis. DPPO plans, which allow in- and out-of-network benefits, also compensate providers on a fee for service basis. Additionally, there are discount plans, which can also be an income source as well.
Advantage #3: Free Marketing
You went to school to become a dentist or specialist but as a small business owner, you have had to wear many hats. One of those hats is that of a marketing manager as you try to get the word out there about your office in an effort to get more patients in the door. As a contracted provider, you score some free business marketing with dental insurance carriers. Dental insurance companies include your office information in their dental directories. Additionally, they market your office on their member portals and websites, as well as in open enrollment meetings, making it easy for patients to find you.
Striking out on your own and opening your own dental practice is not for the faint of heart. It's working long hours. It's hoping for the time that you will be able to pay yourself a proper salary. It's skipping vacations. It's being the first one to arrive and the last one to leave. In three words, it's blood, sweat and tears. But you don't have to go it alone. Tap into the advantages of becoming a contracted dentist. Joining a dental provider network can help you have a thriving office that stands the test of time and beat the odds that plague new businesses.
Related Topics:
Keep Them Coming Back for More: Five Tips to Improve Patient Retention
How to Score Some Free Business Marketing: LinkedIn for Dentists
Get on the Gram! Three Ways Instagram Can Benefit Your Practice