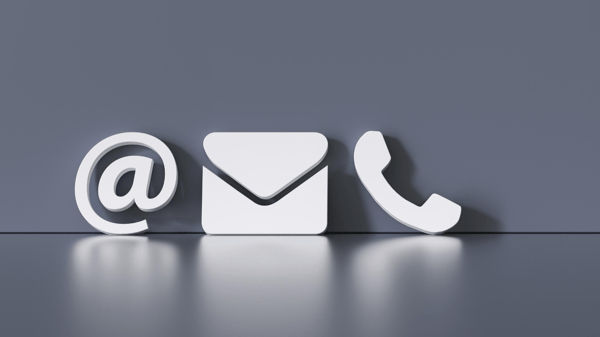 The COVID-19 outbreak has patients stuck at home and unable to visit with their dentist. During this time of self-isolation and quarantine, providers need to try new methods of keeping patients engaged in their oral health, without putting them or anyone at their practice at risk. Below are 3 ways providers can maintain patient relationship digitally during the pandemic.
1. Create a Patient Portal
The patient portal has become the number one tool for patient engagement in 2020. Offering a patient portal on your website will improve patient retention rates by giving your patients access to their medical history and up to date health information so they can stay informed. It is also the quickest way to contact their physician should they have any questions. This tool is perfect for helping providers and patients connect during a time where it feels impossible to stay connected to those around you. Providers should utilize patient portals to increase patient engagement and for updates concerning their practice and/or any appointments that they may have had scheduled. This tool can also be used to educate patients on how they can take care of themselves during COVID-19 to flatten the curve.
2. Improve Online Presence
With many people staying home, online traffic has increased significantly. Use your social media and website to connect with your patients. Update them on how you and your team are taking precautions in the dental office to keep everyone safe. Inform them on the changes they can expect when coming in for an appointment and assure them that their safety and health is a priority. Post health tips on social media or use the blog on you practice website to give oral health advise.
3. Promote Teledentistry
Providers everywhere are turning to teledentistry to increase patient engagement during COVID-19. Teledentistry makes it possible for patients and providers to interact and complete visits while minimizing the risk of spreading or encountering the virus. With the right software, providers can access a patient's chart, prescribe medication, and offer oral health advice, just as they would during an in-person visit. From the comfort of their own homes, patients can still address the different areas of their oral health without needing to go into the dental office. This is an effective way to keep the patient-provider relationship intact during these uncertain times.
These strategies will not only help maintain your relationship with your patients, they will also serve to build trust which many patients are looking for with their dentist. Show your patients how you are taking extra measures in the dental office to follow social distancing guidelines by downloading our free reception area protection checklist. Our checklist will offer tips on how to prepare your office to keep both your team and patients safe. Click the image below to download.