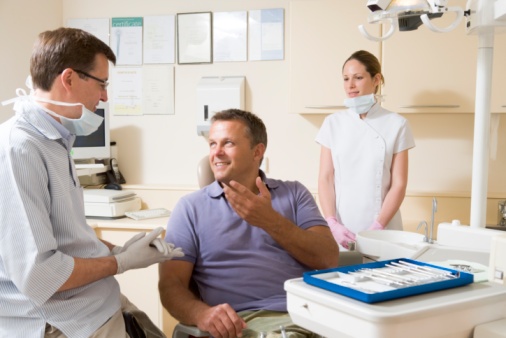 Visiting the dentist is stressful for everyone. When dealing with patients that come into your dental office, the key is to make them feel as comfortable as possible. If your patients are happy with how you treated them they are more likely to come back to your office for all of their future needs. It is important that your staff avoid doing certain things that will make the patient feel uncomfortable.
Here is what your dental office staff should not do if you want patients to return to your practice:
1. Discuss Patients' Personal Matters in Front of Other Patients


Most people don't want to talk about their dental procedures in public. Make sure when discussing any treatments that your staff and the patient are in a private place. Any kind of talk around anyone else besides the patient and your staff may violate HIPAA.
2. No Explanation of Procedure and Why it is Necessary
It is natural for patients to be hesitant about a treatment plan that includes unfamiliar procedures. It is important that your hygienist or treatment coordinator can fully explain not only what the procedure is, but why it is a necessity for the patient's well-being. If the patient doesn't fully understand either of these things, they are more likely to reject the treatment plan.
3. Not Following Up with All Patients
Follow-up appointments help keep patients coming back to your office. Create a system of scheduling follow-up appointments for all of your patients at the conclusion of their current appointment. You can make it easier for them to maintain a healthy mouth and ensure they don't forget about their next cleaning or follow up appointment.
It's important to ease your patients' fears and help them feel as comfortable as possible. Work with your office staff to ensure they are not taking any of the above actions.