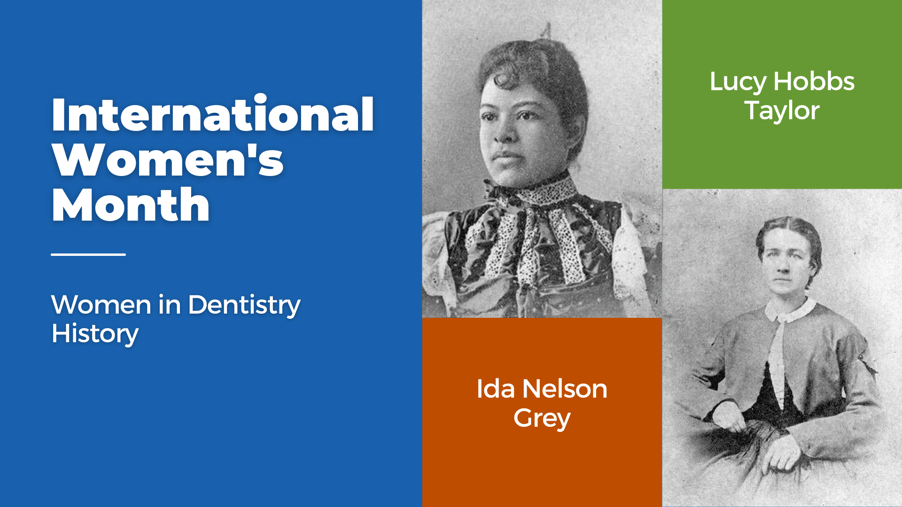 For International Women's Month, we want to shine light on the women who made it possible for other women to pursue a career in dentistry. In the 1800s, dentistry was inaccessible to women, with most dental schools refusing to admit female students. Below we list the women who fought to work alongside their male peers, refusing to take no for an answer.
Lucy Beaman Hobbs Taylor
Lucy Beaman Hobbs Taylor became the first woman to earn a DDS degree in 1866. It was not an easy journey for Lucy, she was refused admission from multiple colleges due to her gender but was able to study with Dr. Jonathan Taft of the Ohio College of Dentistry. After seven years and opening her own practice in Cincinnati, Lucy received her DDS in 1866 through the Ohio College of Dental Surgery. Due to her tenacity and passion, by 1900, nearly 1,000 women had followed in Lucy's Taylors footsteps and started to practice dentistry.
Ida Gray Nelson
The first African American female dentist, Ida Gray Nelson, also studied alongside Jonathan Taft while in high school. She gained enough experience to enter the University of Michigan School of Dentistry in 1887 and graduated in 1890. She opened her practice in Chicago and due to her second passion of civic engagement, she became vice president of the Professional Women's Club of Chicago. She was also the vice president of the Eighth Regiment Ladies Auxiliary, and a member of the Phyllis Wheatly Club. Her involvement in the community and success in her career inspired one of her patients, Olivia M. Henderson, to also study dentistry and she became the second African American woman to open a dental practice in Chicago.
Women in Dentistry Today
Women continue to make their way into the industry. Approximately 95% of all dental hygienists and dental assistants are women and women are increasingly taking on leadership roles in dentistry that were previously male-dominated. Many prominent dental organizations are only recently getting female presidents. The American Dental Association, established in 1859, elected its first female president in 1991. Kathleen T. O'Loughlin became the first female executive director of the ADA in 2009 and still holds her position today. The women in dentistry's history paved the way for the women of today to study and practice dentistry today. Through the challenges female dentists face, they continue to find opportunities to move dentistry forward.
Have you been thinking about opening your own dental practice? Download our free tip sheet to learn how to get started!