Getting your dental claims paid faster doesn't have to be difficult. In fact, here's a simple three-step guide to help!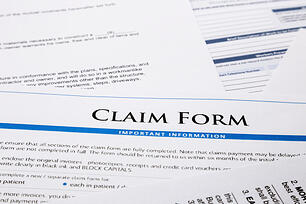 Step one. Make sure your office is submiting claims promptly! Without a doubt, preparing and processing the data necessary for a claim is tedious. This can cause procrastination and sometimes result in a backlog and delay in receiving that much needed cash flow. This delay can result in claims not being submitted for 30 days after the service was delivered. This isn't acceptable when you're trying to run a dental practice. Set time aside regularly to get that paperwork done so the money comes back in a timely manner.


Step two. Accuracy is critical in saving time when it comes to receiving payment for claims quickly. Automated systems are accurate and efficient and can result in a decrease of errors.

Most automated systems won't allow you to submit a claim with missing or inaccurate information.

If you prefer manual data entry, however, make sure the individual who is responsible for entering the data to be processed has a quiet and undisturbed environment in which to work. This lowers the risk of making errors or omissions that can cause delays in the process.

Claims that are processed manually must be checked over carefully to make sure they are accurate and complete.




Step three. Ask questions if clarification is needed. It is much quicker to question if it's unclear about what's needed than to guess and have a claim rejected. Most companies welcome a request for an explanation in order to speed up the processing of a claim. They know you are anxious to get paid, and they are happy to help you speed up the entire process.