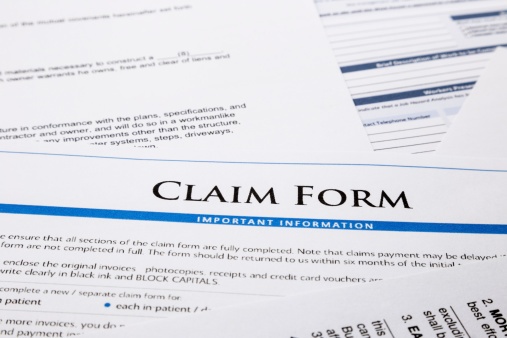 Getting dental claims paid sometimes requires additional time. This could be used for seeing patients and managing your office. With that in mind, there are steps you can take before and after an appointment to make the process more seamless.
You will already be familiar with the dental claims process when everything is running smoothly. Processing times can vary from state to state, but typically can take anywhere from 15-60 days. Delays can happen if the insurance company requires additional information about the services provided. So, you will want to make sure you have submitted all the information needed the first time around.
Key Takeaways:
Claims should be submitted promptly.
Claim accuracy is key.
There is software you can use to streamline the process.
Ask clarifying questions from the patient and the insurance.
Check online and call the insurance for status updates.
Human error and miscommunications can happen. There may be details missing from the original claim or insurance coverage that needs to be verified. But getting your dental claims paid faster doesn't have to be difficult. In fact, here is a three-step guide to help you get your dental claims paid faster.
Step One: Make sure your office is submitting claims promptly.
Without a doubt, preparing and processing the data for a dental claim is tedious. This can cause procrastination. And the next thing you know your claims are not being submitted for 30 days after the service was provided. This isn't acceptable when you're trying to run a dental practice and require much needed cash flow.
Insurance carriers have a timeframe for providers submitting claims known as "timely filing," which can vary between plans. Some PPO plans require a claim be submitted within 12 months from the date of service. In contrast, there are union plans that have a filing period of 90 days. For claims filed past the deadline, providers are subject to insurance timely filing rules. A claim can be denied, and in that case an appeal would be required.
So, it is imperative to set time aside regularly to get your claims completed and filed with insurance. If you're still filing claims by mail or fax, it is time to ditch the unnecessary paper and snail mail. Going paperless will improve the efficiency of your claims submission process and help determine how quickly you get a response from the carrier.
Step Two: Accuracy is critical:
Submitting a complete and accurate claim is essential to getting payments processed. The most common issues for claims not being processed by insurance includes incomplete, inaccurate, unreadable, or outdated forms.
When claims are submitted manually via mail or fax the insurance carrier is required to have someone read each claim for accuracy and completeness. So, if you do manually fill out and submit claims you will want to make sure you have dedicated staff who can focus closely on the paperwork to lower the risk of making errors or omissions.
Having an electronic claims processing program at your office can greatly reduce issues for you and the insurance. These systems are designed to prevent claims from being submitted with missing or inaccurate information. Many insurance companies implement what is known as the "auto-adjudication" process. This involves using software to scan for errors.
One case where a claim should be manually reviewed by a person is for major dental services. This includes bridges, dental implants, and braces. If there is a "narrative" being told by the claim (dental codes, remarks, attachments) you need human eyes on it before submitting to insurance. Claims can be delayed due to lost attachments, such as x-rays and radiology images. In response, some insurance carriers have upgraded their electronic systems and reduced or eliminated the need for submitting X-rays. It is worth making sure you get an acknowledgement receipt from the insurance.
You can hold meetings with your staff to evaluate your claims process. This allows you to talk about pain points for submitting claims and common reasons your claims are being denied.
Step Three: Ask questions if clarification is needed:

It is much quicker to ask questions if information is unclear, than to rely on an assumption and have a claim rejected. Insurance carriers welcome a request for clarification to simplify the processing of a claim. Most carriers, including Solstice, have a provider portal where you can check eligibility and claims history.

All dental plans are not created equal. You can start by verifying the eligibility and benefits coverage before the patient comes in. This will cutdown on paperwork and billing headaches.

For major dental services it may be worth submitting a preauthorization to the insurance carrier. This will help you find out if the service is eligible under the benefits and inform the patient about their co-pay amount. It also minimizes the chances of claim denials.
While calling an insurance carrier may not be everyone's idea of a good time, it can be worth it to save you time on issues in the future.
It is worth investing in a copy of the latest coding guidelines from the ADA. They change yearly and it can be frustrating to have a claim denied due to outdated codes.

There is the chance of overusing some codes, which could trigger fraud warnings in the insurance claims system. You may also exclude or "down-code" certain procedures without knowing, which could mean you get paid less by the insurance carrier.

In the case any claims go unpaid it is worth running regular reports to help you monitor them. A good point of reference is to look at unpaid claims from 30 days prior or more. Then you can move on to the largest balance, followed by the insurance carriers with the most outstanding claims.

For denied claims, there is an appeal process available through each insurance carrier. It is worth exploring the options and reaching out to the insurance if you are unsure on what you can correct. You can also work with the patient in the case a second-level appeal is needed. You can resubmit the claim with additional information. Be sure to include the explanation of benefits, as well as document control number, file reference number, or claim ID number as needed.
Claim payments are typically made electronically or via mail. It is worth confirming what payment method you have set-up with the insurance carrier. You can check the status of your claim payments by logging in to your provider portal or calling their provider services phone number.