You can have state-of-the-art equipment, a beautiful office and waiting room, and the best professional staff, but if patients aren't coming back, you've got a real problem! Barring a personnel problem (e.g., an impolite receptionist), the problem might very well reside in your practice's patient recall rate. How important is your patient recall rate to the success of your dental practice?
The fact is, your patient recall rate is a crucial factor in the success of your dental practice. According to recent research, the national recall rate averages 90 percent or higher. How does yours stack up, and how can you keep it healthy and strong?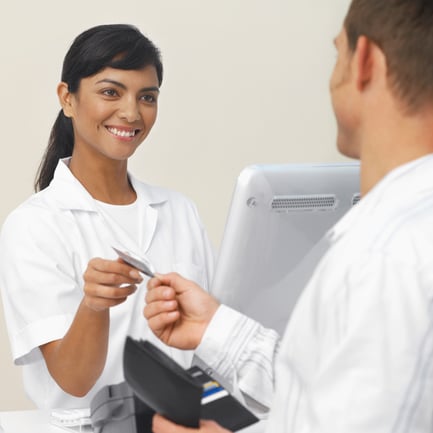 Determine Your Recall Rate
Go through your records and come up with your recall rate. Break it down by demographics. Is it fine among older adults but weaker among your twenty-something patients? See if you can determine which demographics are the most problematic and brainstorm for ways to improve their numbers. The more information you have, the more targeted an approach you can take to increase your recall rate.
Tools and Tips
Do you have one or more staff members dedicated to confirming upcoming appointments by phone? If not, are you using an automated recall system? There are patients who rely on a reminder from your office and don't necessarily stay on top of all their medical and dental appointments.
Do you attempt to schedule follow-up appointments at the end of a current appointment? Don't rely on patients to remember to call back to schedule their next appointment.
Work as a Team
Start scheduling while the patient is still in the chair by discussing a plan of treatment. You can also remind the patient to be sure to schedule their next cleaning/procedure on the way out. The receptionist can likewise thank a departing patient and ask about setting up the next appointment.
Don't Neglect Marketing
Send periodic mass mailings to both existing patients and residents of the area you serve outlining your services, specials and incentives. It may be just the jolt needed to make an existing or prospective patient pick up the phone and call. Email reminders are another method of sending reminders and information about your practice. There are services that can handle this for you and can take some of the stress off your staff.
Keeping recall rates high is one of the keys to a successful dental practice, so be sure to use every means at your disposal to keep your numbers up.