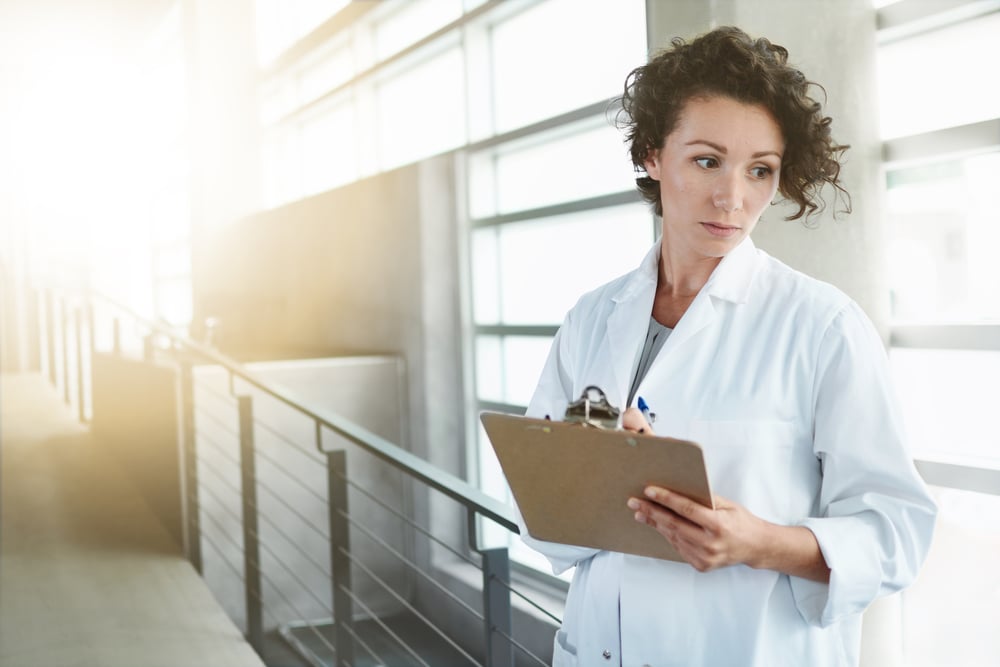 30.9 percent of dental hygienists disclosed that they have experienced burnout in a study published in the Journal of Dental Hygiene. Stress can easily affect productivity and morale – whether it's dealing with difficult patients, long workdays, physical wear and tear or lack of teamwork. Luckily, managing stress can keep emotional and physical factors in check and help avoid burnout at your practice.
Key Takeaways:
Hygienists should be encouraged to take breaks to refresh throughout the day.

The physical environment of the workplace (chairs, desks, equipment) plays a crucial role in the wellbeing of staff members.

Your dental hygienists and staff members should have an open dialogue on how to improve efficiency and morale.
Dental providers are feeling the effects of staff burnout. 80.5 percent of dentists in private practice said they have recently or are currently recruiting for a dental hygienist per an ADA survey. 36.7 percent of general practice dentists also said they have recently looked or are looking. And 81 percent said the role was difficult to fill.
As an employer or manager, you can help your staff reduce stress in the workplace. Here are three ways to empower your dental hygienists to operate at their best.
Take Breaks:


When scheduling appointments for your dental hygienists, be sure they have a suitable amount of time. They will need to perform their tasks and prepare for the next appointment. For example, a standard cleaning can take about 40-50 minutes. Allow an additional 10-20 minutes for your dental hygienists to clean up and take a break. During their breaks they can stretch, hydrate, or eat a healthy snack.

This will help them feel less pressure and be able to provide their patients with great care.



Create a Comfortable Environment:
Support your dental hygienists by letting them know they can talk to you when they are feeling overwhelmed. Developing a healthy relationship with your staff can help them relieve tension and allow them to talk about anything that is weighing on their mind.

A formidable team can support each other and reduce individual stress. You should hold regular staff meetings to ensure that everyone is on the same page, and encourage open communication to address any concerns or issues that arise.

The physical environment of the workplace also plays a crucial role in wellbeing. Ensure that your dental hygienists have a comfortable, well-lit, and well-ventilated workspace. Additionally, provide ergonomic chairs and equipment to help prevent workplace injuries. Having the right furniture can avoid long-term physical discomfort.


Promote Self-Care:


Self-care is crucial for stress management in the dental field. Your dental hygienists are likely to be on their feet for most of the day. Here are a few ways to promote self-care in your office:
Encourage your dental hygienists to keep a work journal to track their schedule and write down notes so they can avoid extra stress.
Remind them to use their PTO (Paid Time Off) to rest and recharge.
Have a stretch session. This can be done between seeing patients, helping to relieve tension and maintain a healthy posture.

Aromatherapy can help. Place lavender and eucalyptus fragrance in the office to create a sense of ease.
Dental hygienists focus their day on taking care of patients - and it is important that they are reminded to take care of themselves too. Implementing these stress management strategies is one of the best ways to help reduce stressors and improve work performance. Want to learn more ways to improve office work performance? Click the button below to download our Successful Office Management E-book to learn tips on how you can build a strong team and positive work environment.
Disclaimer: This is provided for educational and informational purposes only and does not constitute providing medical advice or professional services. The information provided should not be used for diagnosing or treating a health problem or disease, and those seeking medical advice should consult with a licensed physician or practitioner.